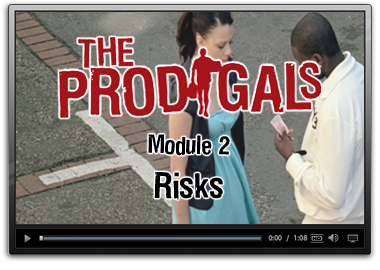 Risks
Reflections and questions on theme of risks
What were the different ways Michael used to try and get Kelly's attention?
What approaches would you have employed to resist Michael's enticements?
Explain how you dealt with peer pressure and a negative situation in the past.
What are the possible risks if Kelly was pressurised into accepting Michael's temptations?
What is the difference between peer influence and peer pressure?